June 6, 2022|National News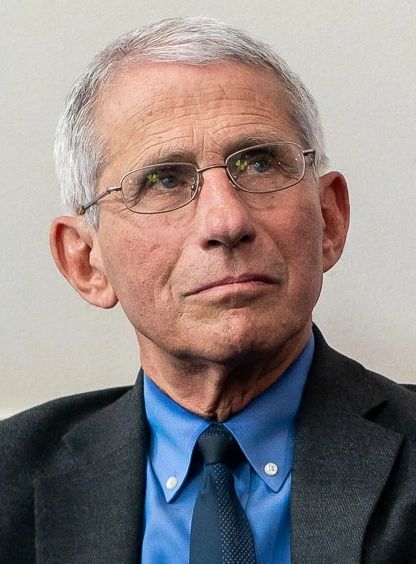 By Seth Hancock Wyoming News Staff
In an interview with Fox News' Neil Cavuto last week, Anthony Fauci openly admitted the
unelected bureaucracies act as dictators ruling over us.

Fauci, the man who should be disgraced yet remains the highest-paid government official as head of the unconstitutional National Institute of Allergy and Infectious Diseases was asked about the court ruling in April that ended the mask mandate for air travelers as the Department of Justice filed an appeal to that ruling in a federal court last week.

"It's less about mandates on the plane than it is about who has the right and the authority and the capability of making public health decisions," Fauci said. "And I believe that the Department of Justice is operating on the principle that decisions that are public health decisions belong with the public health agency, in this case, the CDC (Centers for Disease Control). So, it's more of a matter of principle of where the authority lies than it is about whether or not there's gonna be a mandate on a plane or not."

That's a full-throated admission that the bureaucrats openly believe they are dictators that get to tell us what to do. Of course, the Constitution and law do not matter to them. Whether their dictates are effective or not doesn't matter to them. The principle, to these criminal bureaucrats, is if they tell you to do something you must do it. Of course, Fauci received some pushback from the Fox News host, right?

No, not at all. The Fox News puppet went on to be chummy with the criminal Fauci, lauding him for standing on principle by not showing up to the recent White House Correspondent's Dinner because it would be too crowded. Of course, the Fox News lackey didn't note that Fauci did attend the dinner's pre-parties, even being seen in photos unmasked standing side-by-side with the likes of CNN's Don Lemon and his "husband."

Last month, Wyoming News reported on the information obtained by Open the Books in which Fauci was named as one of several bureaucrats who have received secret royalty payments from Big Pharma between 2010 and 2020 before all the COVID nonsense begins. Imagine how big the royalty checks will be from that.


Where are the Republicans as this bureaucrat, who has decades and decades of corruption behind him, admits he believes himself a dictator? Where is the GOP as these unconstitutional agencies continue to exist despite there being absolutely no authority under the Constitution for their existence?