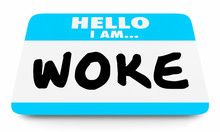 Democrat Socialist WOKENESS has even affected the Yellowstone National Park. Now the Park has renamed the 10,551-foot peak named, Mount Doane to the WOKE name of the "First Peoples Mountain". This was announced yesterday by Park Officials.
In an interview with the Wyoming News, the National Park Service stated that the history of Mount Doane was named after a Lieutenant in the US Army back in 1870 when his foot soldiers and horse soldiers attacked a warrior band of Peigan Blackfeet in retaliation for the Peigan Blackfeet murdering a white fur trader.
This seemed fair at the time, an eye for an eye. After all, that is how the Israelis do it.
And back in the 1800's, this was how you stopped aggression from waring tribal nations that attacked settlers back in the day. This seemed to be a policy that the US Calvary and infantry followed back in the 1800s.

But now, the Democrat Socialist, WOKE name change was voted on unanimously by the US Board of Geographic Names. This board is made up of primarily all Socialist WOKE board members.
Our nation is falling apart at the seams on every side and last night Wyoming's most hated woman, Liz Cheney made a VILE statement when she said " Large segments of Republican GOP have become a Donald Trump personality Cult."   Cheney openly promotes WOKENESS, SOCIALISM, and MARXISM.   To Wyoming voters, Liz Cheney IS an "ENEMY OF THE STATE."    make sure you vote Harriet Hageman and remove Liz Cheney for LIFE from the political arena.