Death Of Khoen Parker is tragic, family still searches
April 1, 2022|National News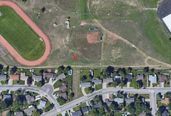 January death of Khoen Parker is tragic, especially as his family still searches for answers and closure.
With that said, liberal media discrepancies were reported on the location of the fatal shooting.
The shooting happened on Billings School District 2 property, in a parking lot next to the Castle Rock Middle School track. The parking lot where the shooting occurred belongs to the school district.
Reports have stated the shooting happened in Castle Rock Park, but that's not true.
The confusion comes from the fact that the land formerly belonged to the parks department.
Attached a map provided to me by the Billings Police Department that marks where the shooting took place. Please note the Google Maps image is outdated, and that baseball field is now a school district parking lot.
Superintendent Greg Upham plans to install lights in that parking lot, because it's school district property. He wouldn't have authority to install lights in the park.