[ad_1]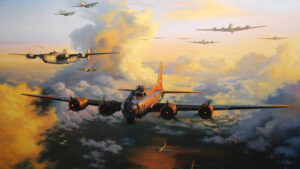 In early 1943, during World War II, my father, Henry Levine, enlisted in the US Army Air Force and trained to become a navigator, flying B-17 bombers over Nazi Germany. He risked his life fighting for his country, not once but twice.
At 30,000 feet the temperature inside the plane was 60 below zero. The crew wore heated electric suits. At that high an altitude, you also needed oxygen to breathe. The plane was always under constant attack from German fighter planes and targeted with anti-aircraft shelling called flak. The flak was so intense that it turned the daylight into night. The constant attacks caused the heated suits to malfunction and the oxygen to stop working.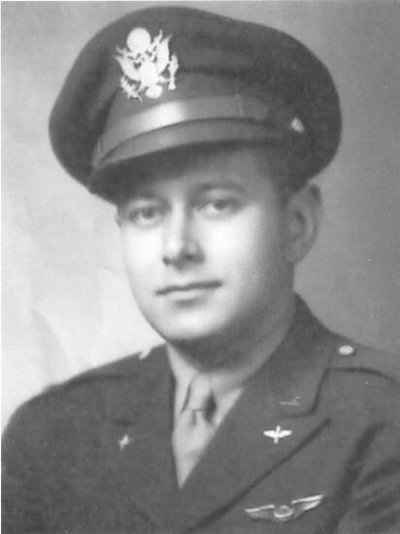 Henry Levine
This caused my father to get severe frostbite and also anoxia, lack of oxygen. He was hospitalized, and then cleared a few days later to fly again, ready for his next mission. This time the plane caught fire and exploded, and the crew had to bail out. It was February of 1944. My father reached the ground and his parachute dragged him; the impact broke his leg.
In June of 1944 my father spent Father's Day in Stalag Luft I, a Prisoner of War Camp deep in the heart of Nazi Germany. His father and mother received one of those telegrams: "We regret to inform you that your son, 2nd Lt. Henry S. Levine, has been reported as missing in action over Nazi Germany."
I try to imagine how this news affected my grandparents and how, on Father's Day, it must have been compounded by them not knowing whether their only child was dead or alive.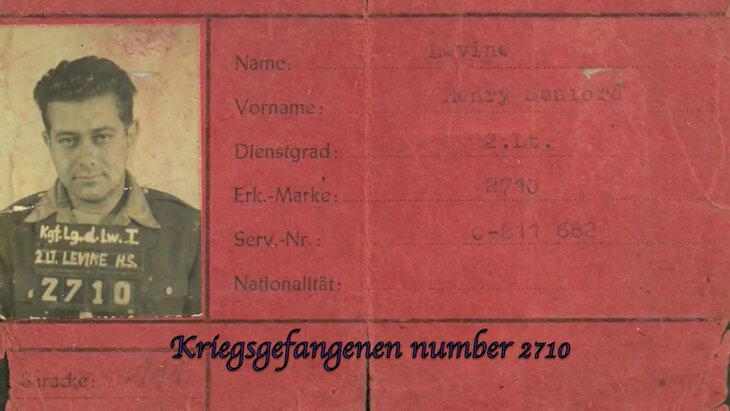 My father's prison camp identification card
My father was an observant Jew and the prisoner camp was surrounded by concentration camps and death camps, such as Ravensbrück and Sachsenhausen. Stalag Luft I was on the railroad line that led to Auschwitz, the most notorious death camp,.
My father risked his life the second time by organizing secret prayer services for the other Jewish prisoners of war. For 15 months he organized and conducted these clandestine services. Nothing like this was happening anywhere else in Nazi Germany.
He conducted the services from memory. He also made a wooden Star of David to be used during the services. When the word was that were guards approaching, they took apart the Star of David and turned it into two harmless looking triangles.
My father was fluent in many languages: Yiddish, conversational Hebrew, Hebrew, Russian, Ukrainian, German, Latin, French, and Polish. His language skills came in handy in the prison camp. The Russian Red Army liberated the camp in 1945. It was my father's command of Yiddish that connected to the liberators. Some of them turned out to be Jews completely fluent in the Yiddish language and culture.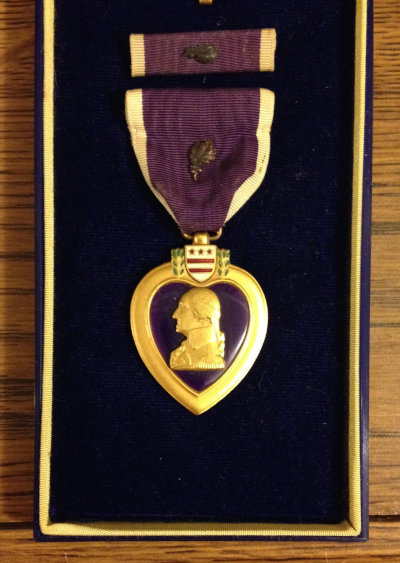 My father's Purple Heart with Oak Leaf Cluster
When my father was liberated, he was awarded a Purple Heart with Oak Leaf Cluster, which is like receiving two Purple Hearts, and he was promoted to the rank of 1st Lieutenant. I still have the Purple Heart, along with the other medals and Citations for Conspicuous Service to his Country that he received.
When he left the prison camp, he took the Star of David and brought it back to Syracuse. My brothers and I still have the wooden star. My brother Ron takes it with him when he does presentations about our dad across the country.

The wooden Magen David that my father made in Stalag Luft I, together and apart.
My two brothers and I grew up knowing that our dad was somebody special. We tried to emulate him as best we could. Through my father we developed the importance of education, a strong belief in God and a strong connection to Judaism.
The post My Father, the War Hero appeared first on aish.com.
[ad_2]
Aish.com is an online Jewish Newspaper. Aish is a news partners of Wyoming News.